I've always appreciated Pixar and Disney movies, but since Owen arrived I've given a whole lot of movies I probably wouldn't have considered before a chance and have had some real surprises. How To Train Your Dragon and Kung-Fu Panda being examples. We were so lucky to have had a good chunk of time off during this past holiday to keep Owen home with us so with some of that time I decided to put together a fun family movie and dinner night based around Kung-Fu Panda. We started, of course, by watching the movie. Owen was so thrilled with all the action he suddenly jumped up and asked to wear his gi. How perfect was it that he has once straight from Pacific Mall (thanks Aunt Katie!).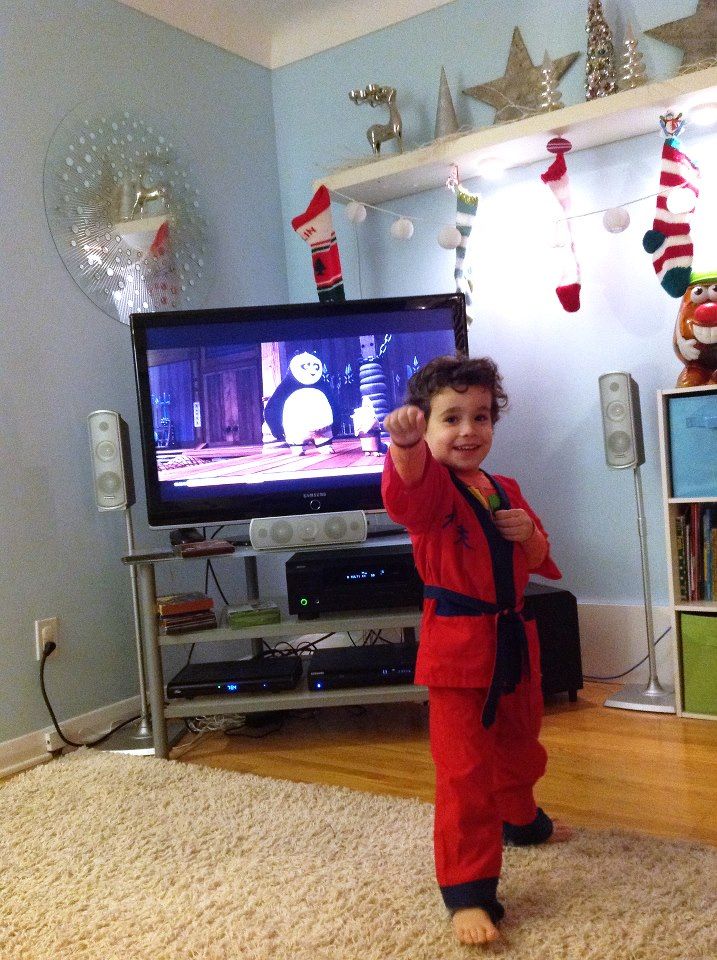 Here are some of his moves!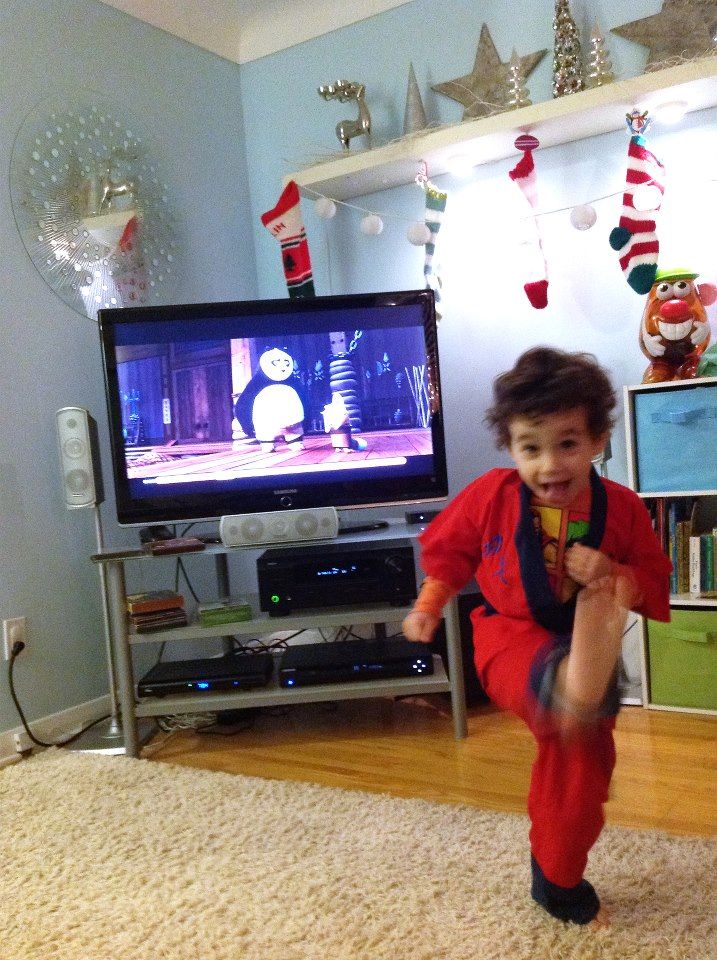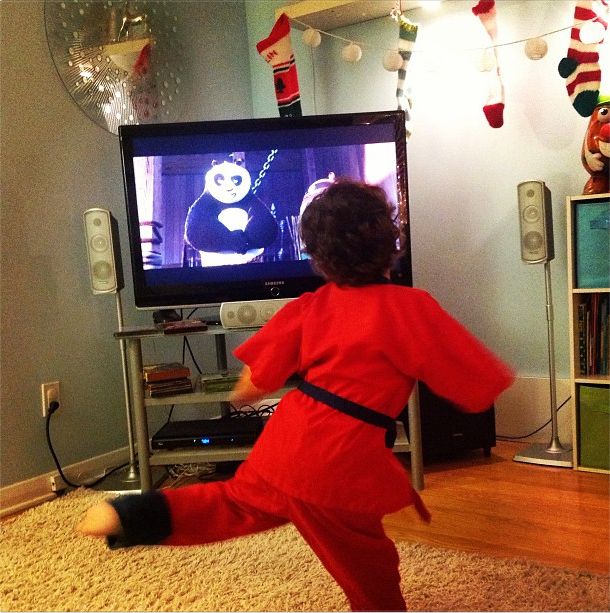 Once he tuckered himself out and the movie was over we had my version of "Secret Ingredient Soup" and dumplings.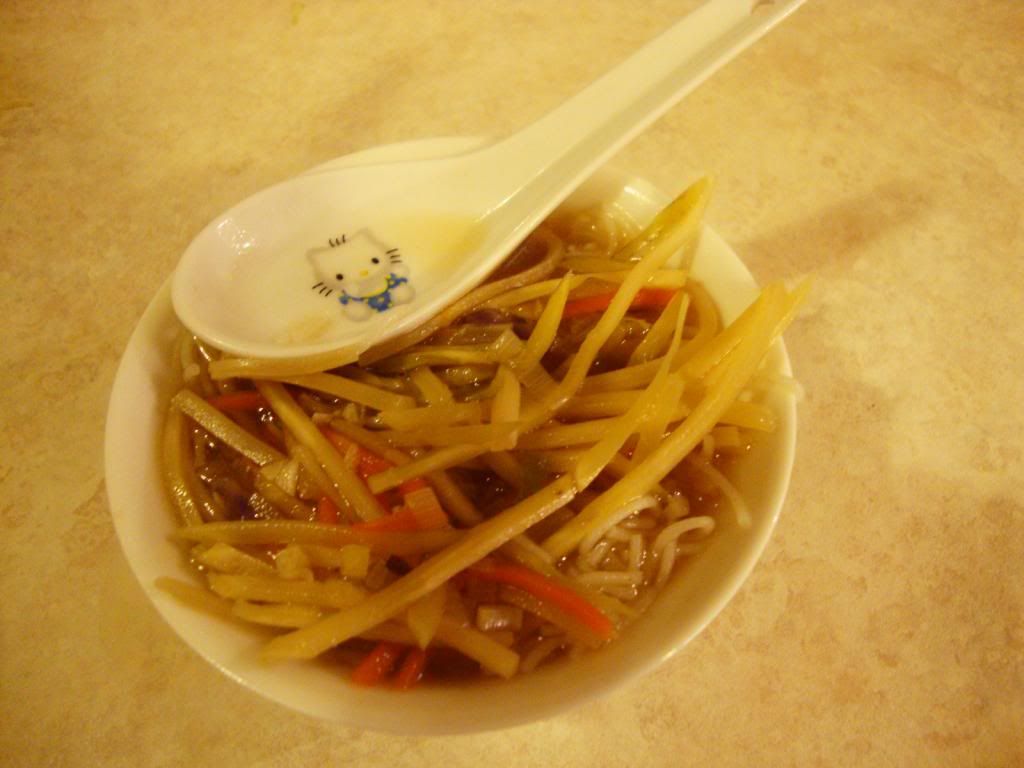 This soup is rice vermicelli noodles, julienned cabbage & carrots, grated ginger, minced garlic with a broth of chicken, soy sauce, fish sauce and sesame oil. There were probably other ingredients I threw in while working on it, but that's why they call it Secret Ingredient Soup. Not because there is no secret as the movie reveals, but because I just don't remember.
Delicious store-bought frozen dumpling steamed in our bamboo basket. Dipping sauce is Nuno's secret recipe... honestly, I don't know what he puts in it but it's damn good every time.