Last entry I mentioned I hadn't ever tasted shrimp scampi before. I decided to make that history and give the Broiled Shrimp Scampi recipe from Everyday Food Light a try. I can honestly say this is one of the recipes in the book I might have never tried it if it wasn't for how the meatball recipe left me wondering.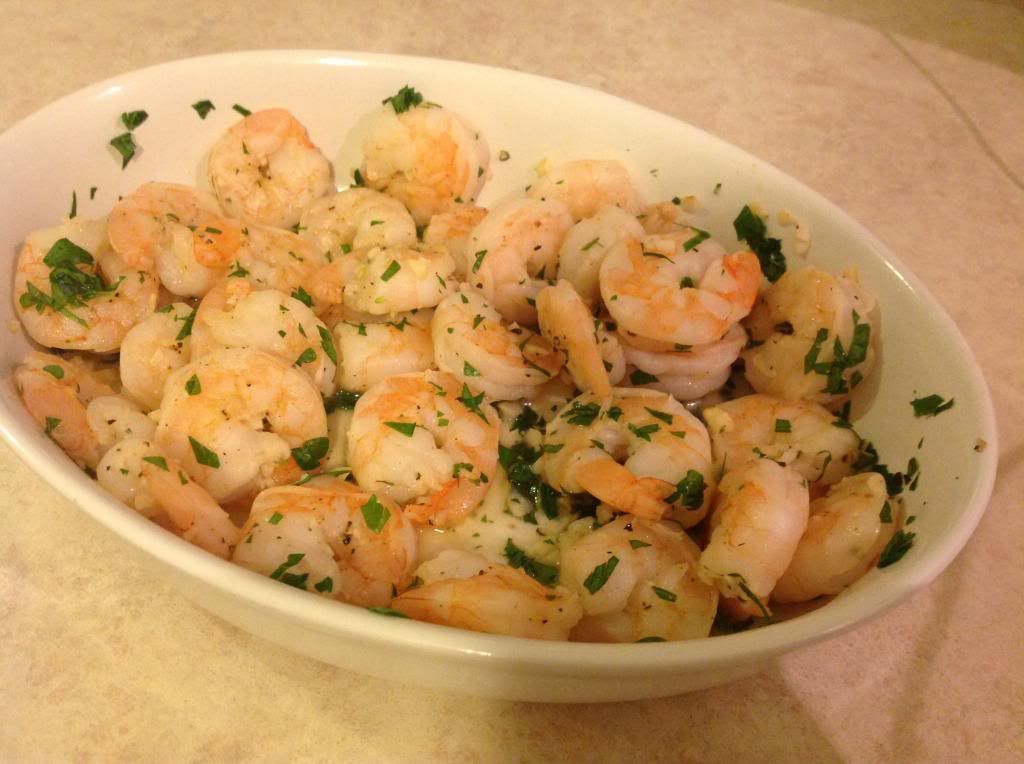 Both Nuno and I love shrimp and have tried it a myriad of ways, but I can say this is the best.
This is such an amazing and succulent way to enjoy shrimp.

Just lemon, garlic and parsley and voila! So, after having tried shrimp scampi I can say the meatballs taste just like the real deal

.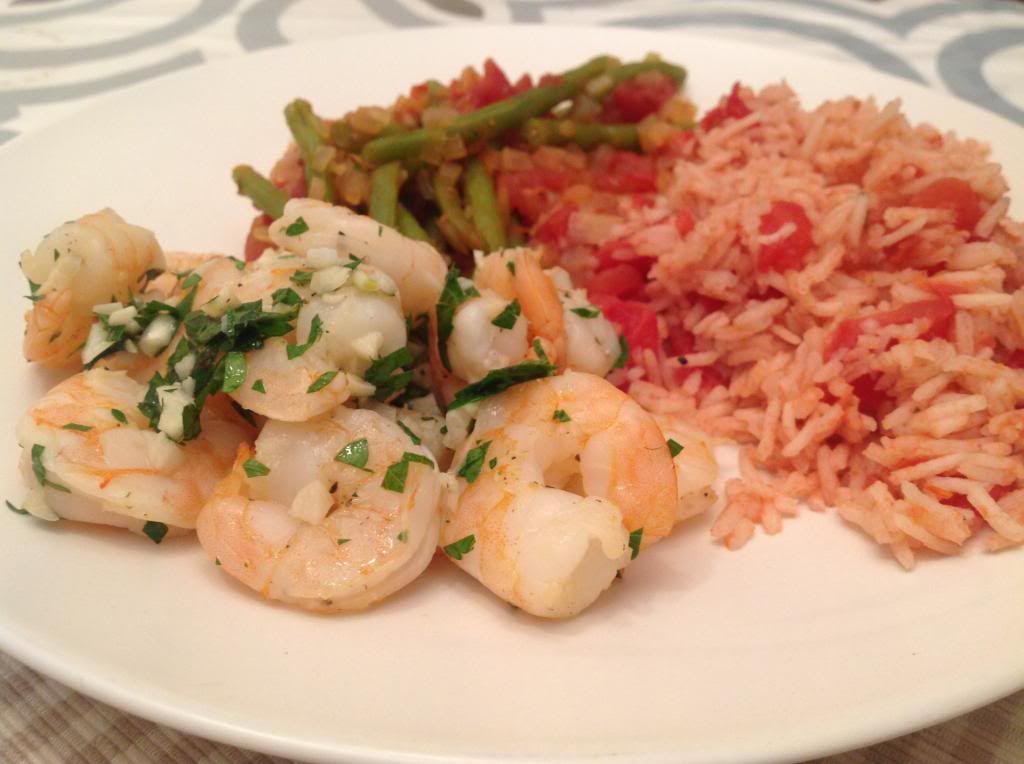 The accompanying photo

in the cook

book showed the shrimp served with some sort of tomato rice dish but the recipe wasn't included in the book. So I made it up based around the green bean and tomato recipe from Fresh Flavour Fast but with canned tomatoes. Yes, fresh tomatoes this time of year are criminally tasteless canned just h

as to do in January

.