Midweek last week was Nuno's birthday. I always try and make something unexpected for him based on his favourites so I

proposed a

dinner of Veal Marsala with Polenta.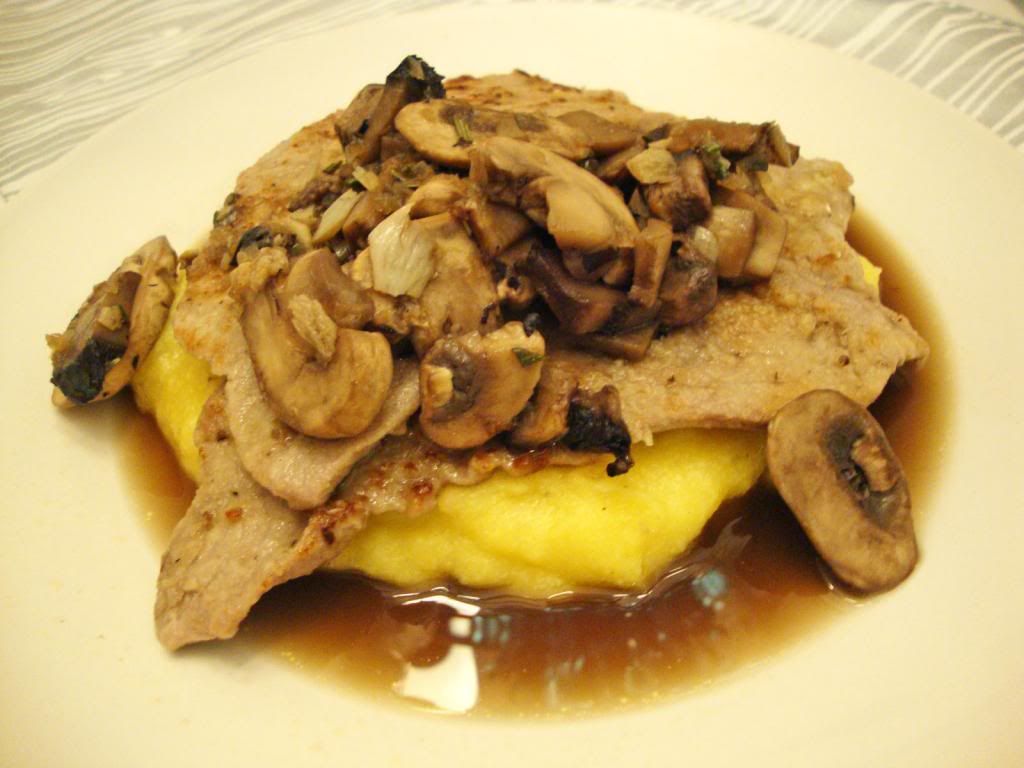 It's hard when a birthday is smack-dab in the middle of a busy work week (not to mention busy time of year with the holidays),

I had to keep it simple and quick so we could eat before 8pm.

I chose to use Giada De

L

aurentiis' recipe for the veal marsala (our first time trying one of her recipes)

.

Served over polenta

it was
a real winner,

s

imple and full of flavour.