So if gingerbread houses aren't quite your thing, check out what my sister and cousins created last weekend.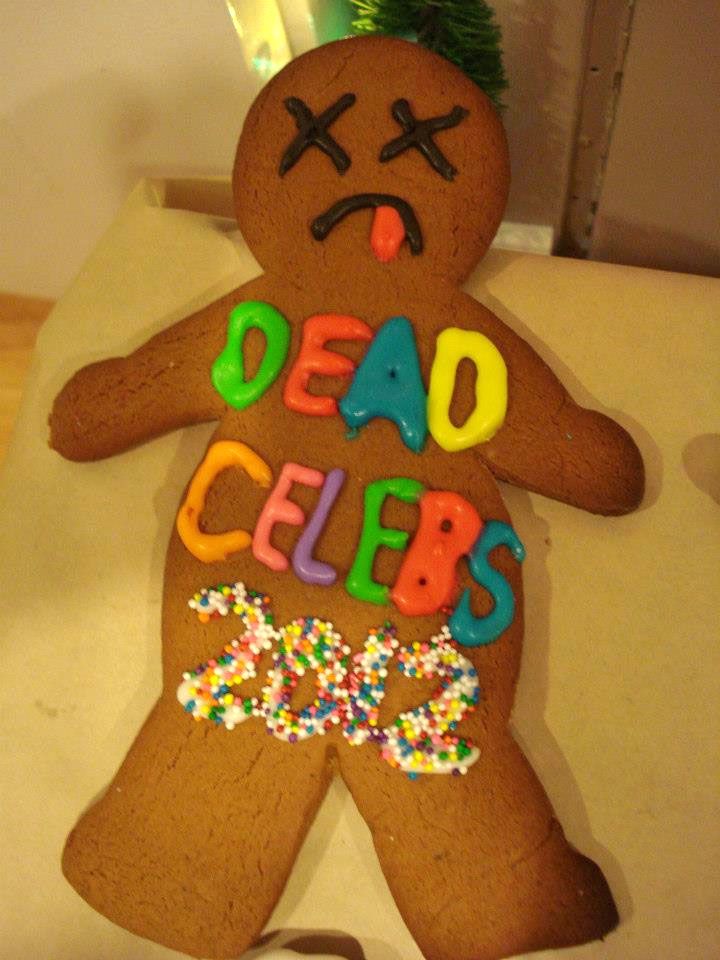 There is a yearly tradition in my family of commemorating the passing of the years celebrities in gingerbread cookies just in time for the holidays. Let us all take a quiet moment to celebrate the lives of...
Jerry Nelson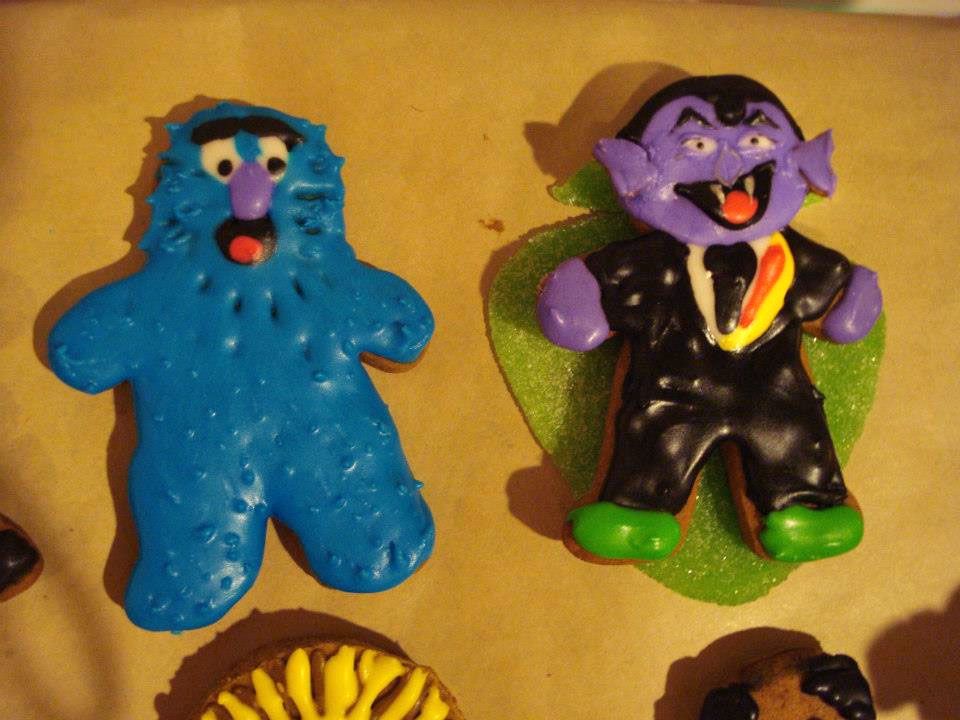 Neil Hope (Wheel's from Degrassi)
Adam Yauch (from Beastie Boys)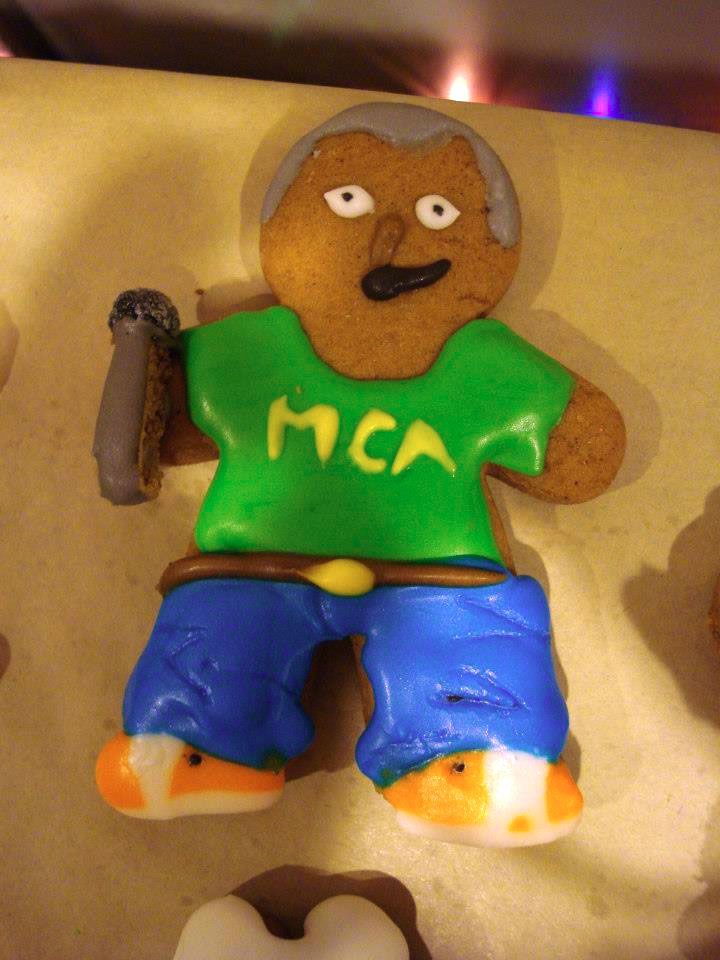 Dave Brubeck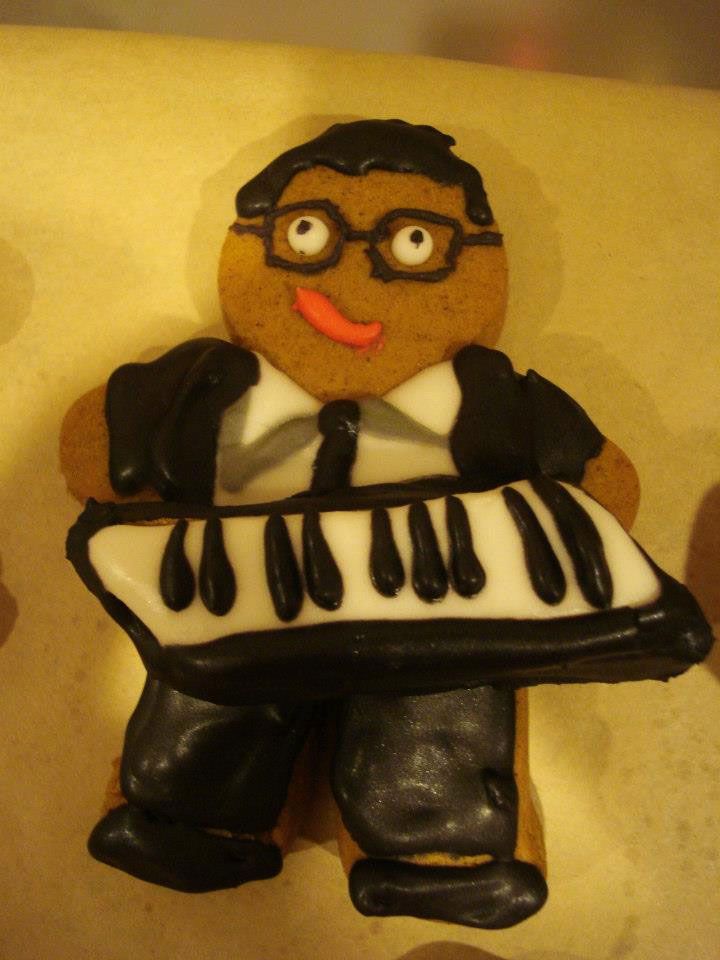 Dick Beals

Ravi Shankar

Richard Dawson (my sister tried to make kissy-lips since Richard always tried to make out with the Family Feud guests.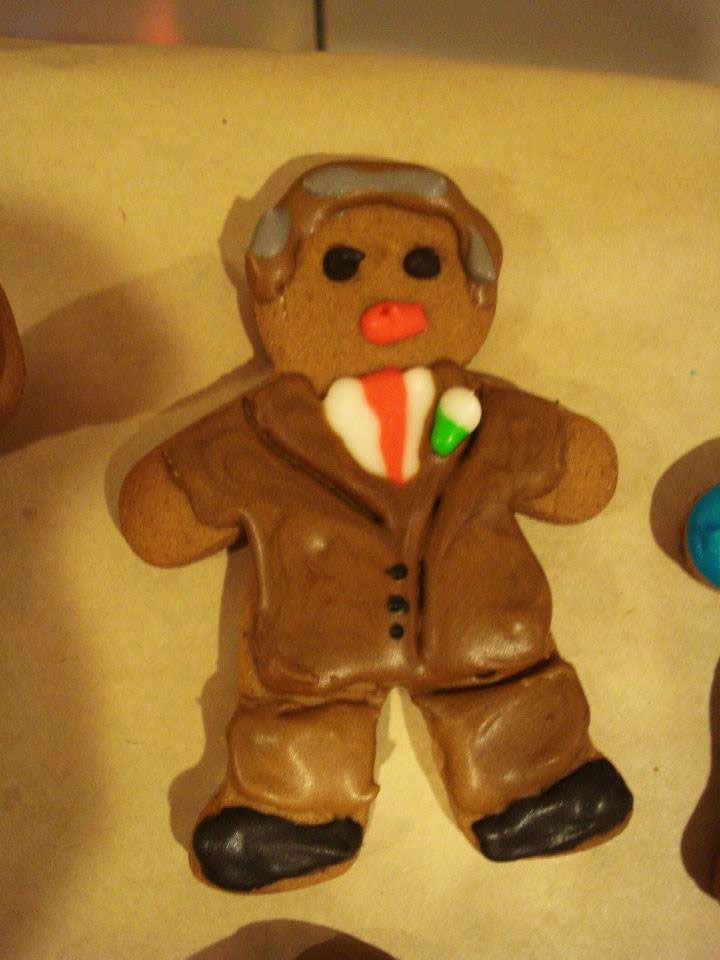 Robin Gibb He's no longer "stayin' alive."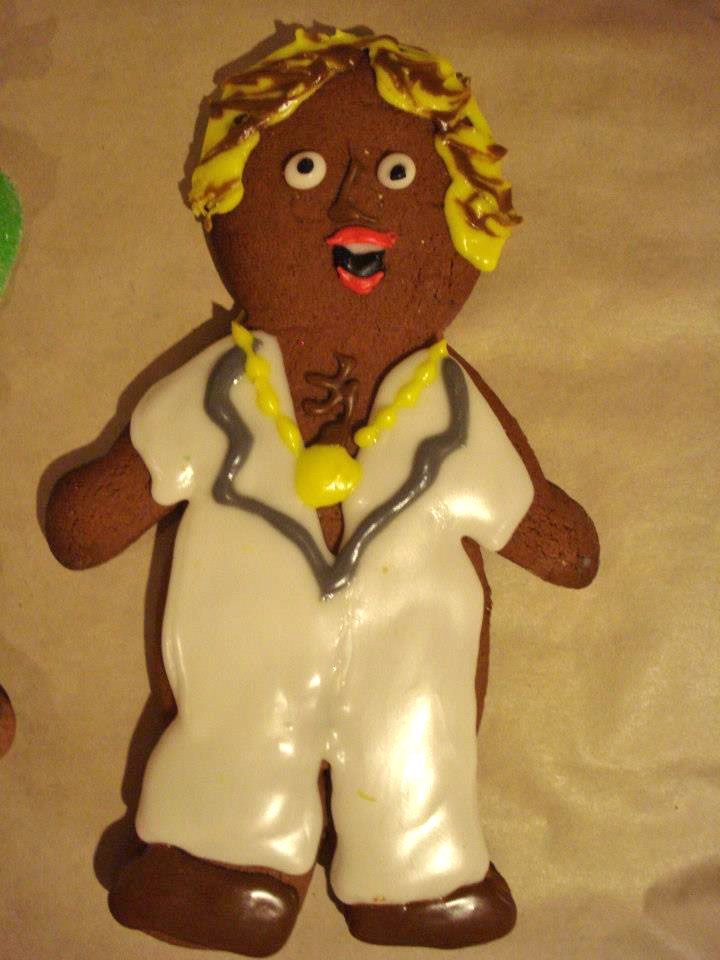 Sherman Hemsley Maybe he really has Ghost Fever now?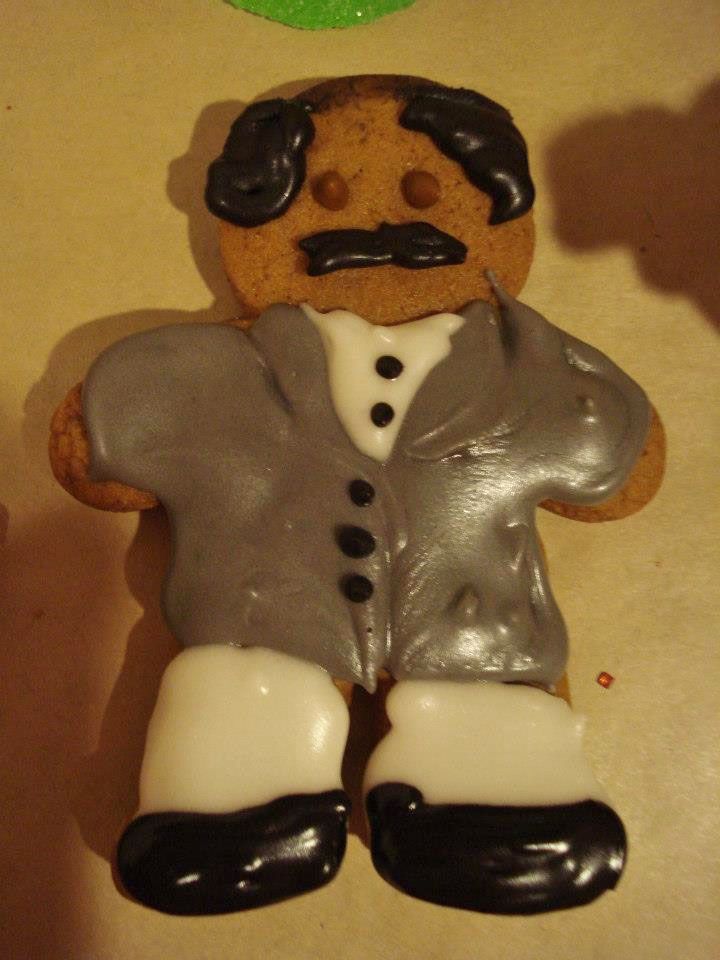 Phyllis Diller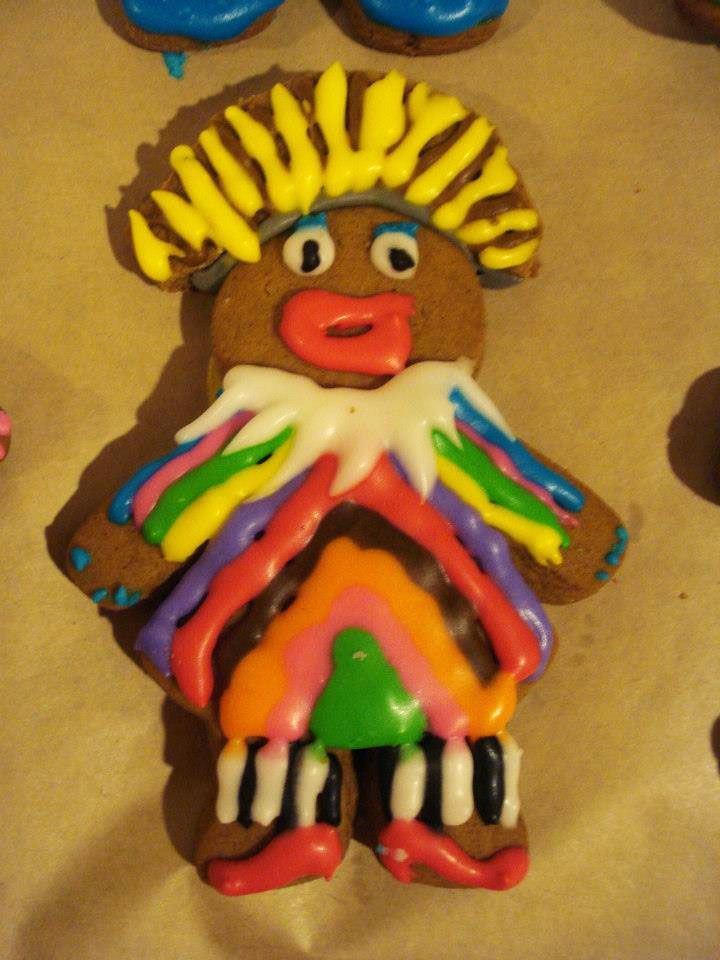 Whitney Houston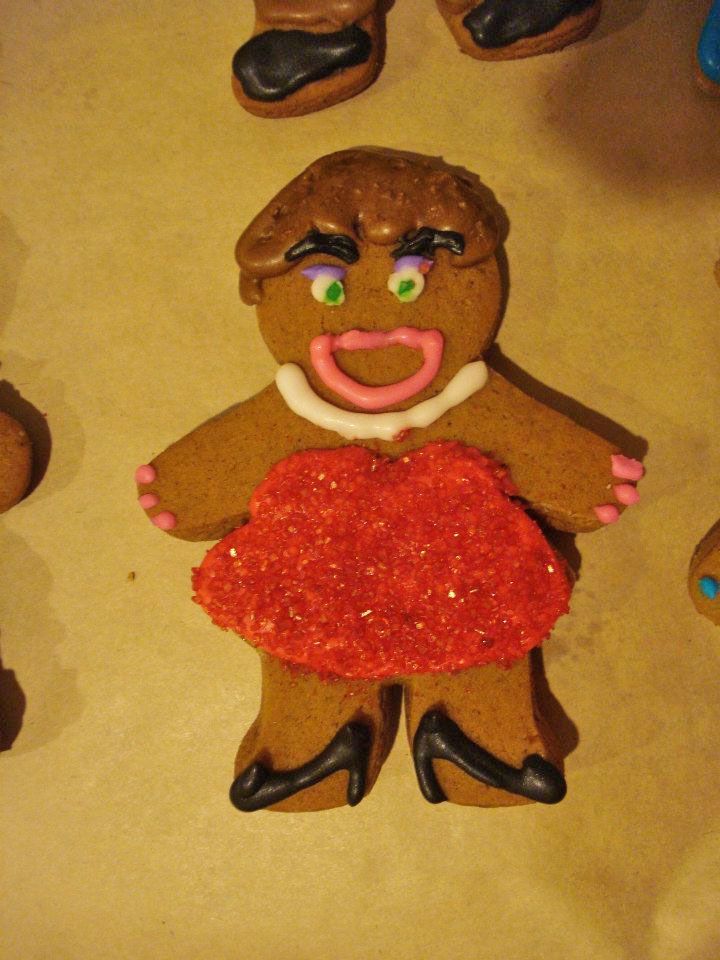 Larry Hagman I shot J.R.

Neil Armstrong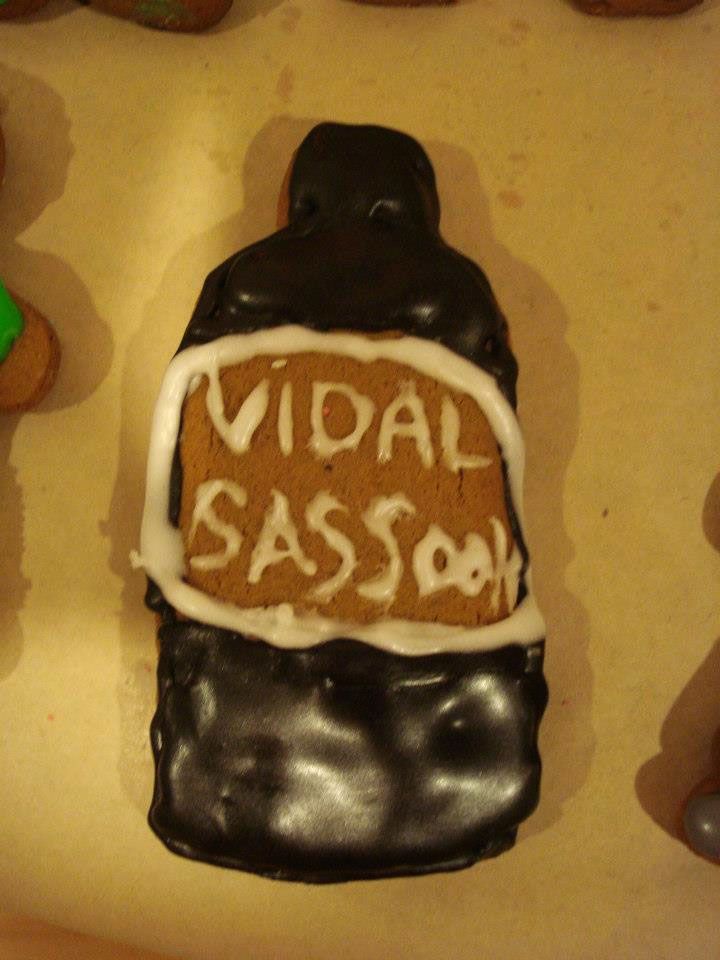 Ernest Borgnine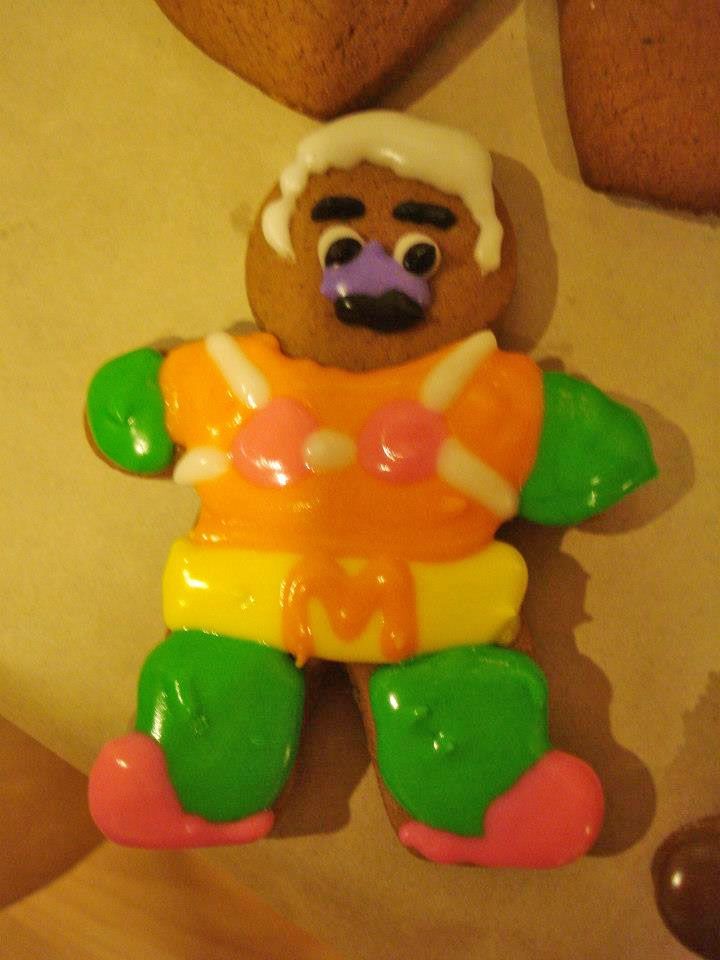 R.I.P. Andy Williams, Andy Griffith, Rodney King, Ray Bradbury, Dick Clark, Donna Summer, Michael Clarke Duncan and all the other dead celebrities of 2012 that they didn't have time to make!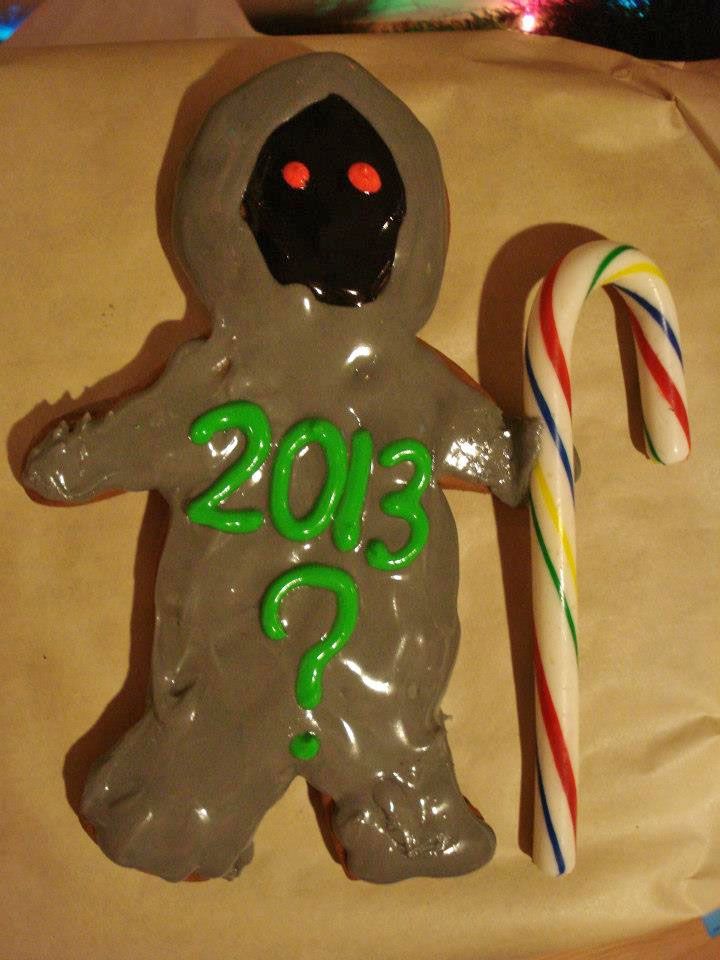 Who's next? Feel free to make predictions on who will be made into a gingerbread next year.