It's not the easiest thing to wake up the next day after a nasty stomach bug and want to eat, drink and be merry. But there is a certain feeling of appreciation and elation you get after spending days caring for those sick and being sick yourself that a day out for some holiday merriment can provide. Kristlemas was a holiday market at Stratus winery where local vendors (many from the Handmade Market), food trucks & vendors and plenty of wine & beer (Oast House present!). El Gastronomo offered some of the most incredible features including fish tacos, roti a

nd

wings. Owen enjoyed a double pork burger (this burger was huge, and the kid loved it!).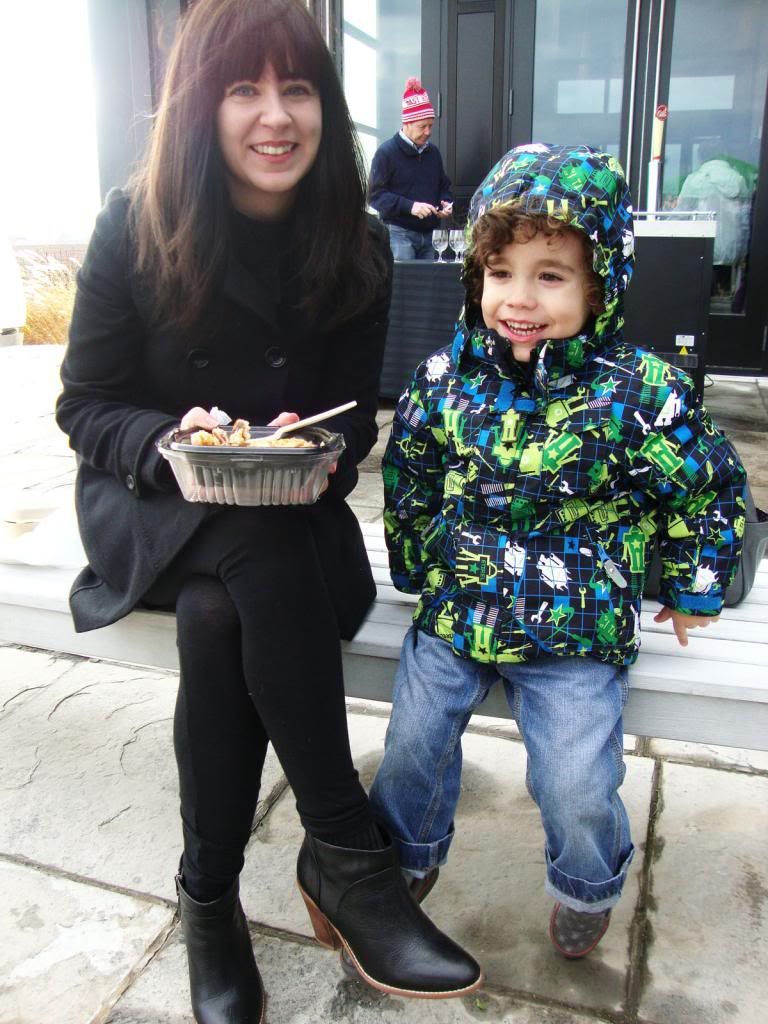 Stratus is a

gorgeous

modern building and had vendors set up through

out the winery.