This year we decided to make a couple of gingerbread houses instead of doing the usual holiday baking.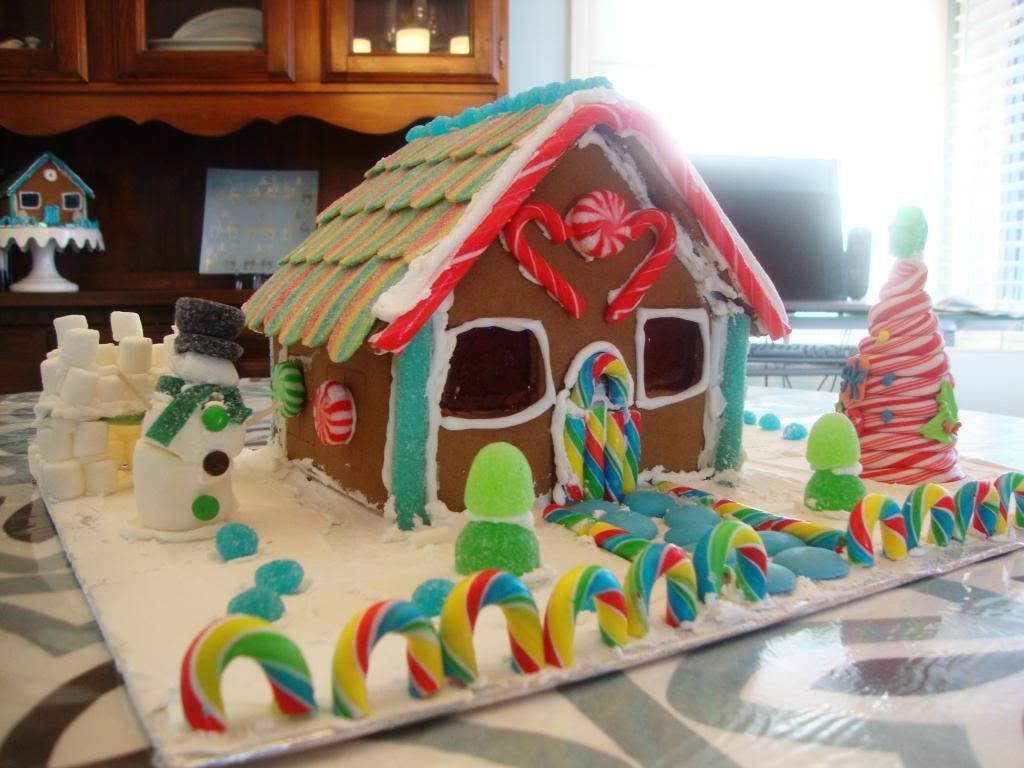 To start, a trip around Bulk Barn didn't really provide all the different candy selection I was after so I took a good hard look around Dollarama's candy aisle with quite a lot of success. Turned out to be quite a bit more inexpensive as well.

I used candy straps cut and trimmed into a scallop shape. That was probably the most time consuming step but well worth the effort.

I was interested in attempting a stained glass effect so the houses could glow at night. The way I got this to work was to use a heat gun and warm the prepared walls and carefully cut out the window shape. From there crushed Jolly Rancher candy melted with the heat gun finished the effect.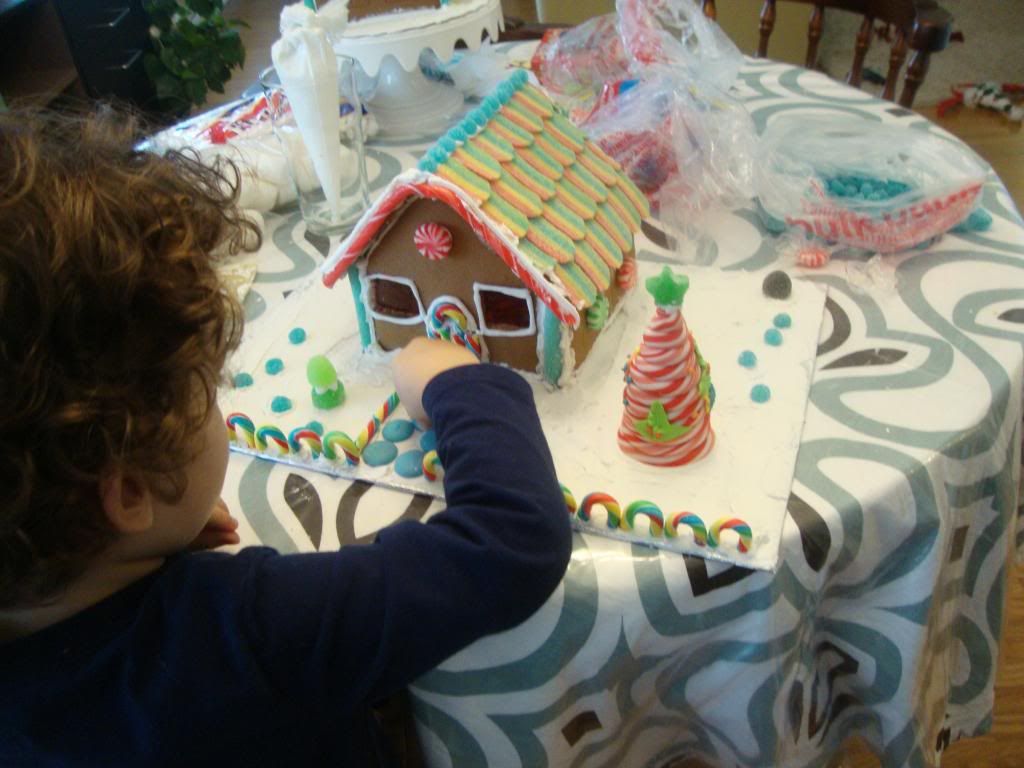 Once the houses were constructed and dried into shape, I had Nuno and Owen help complete the fun decorating as a memorable birthday project.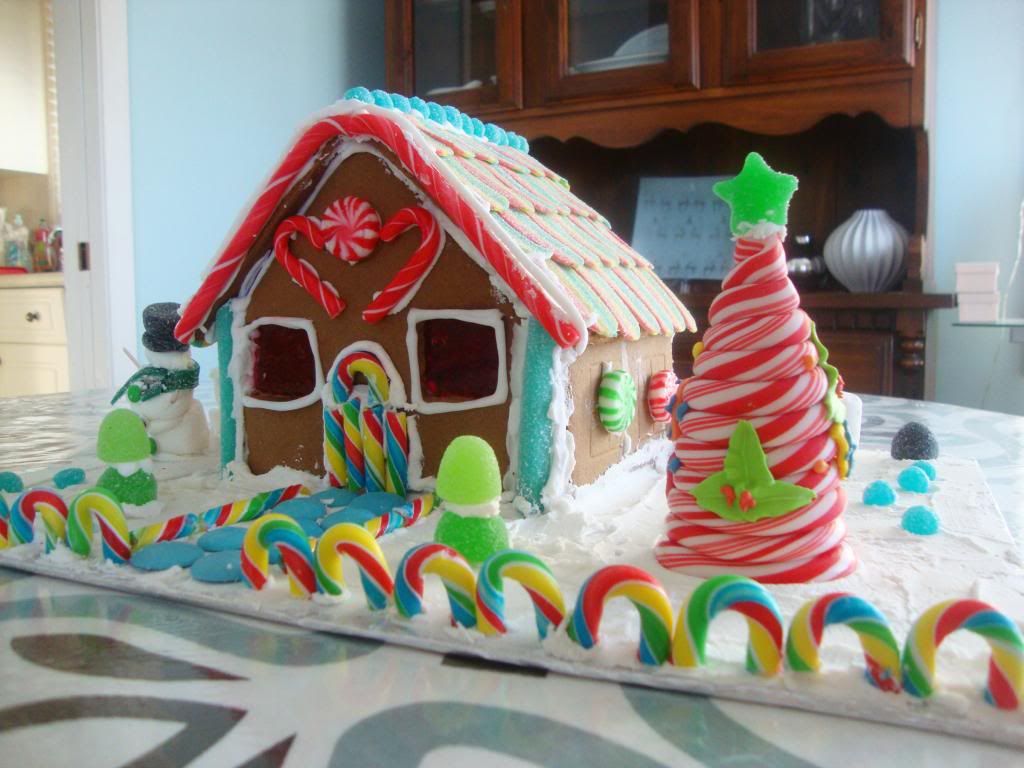 The colourful house was Owen's. He got a little preoccupied with snacking on stray crumbs of royal icing and broken shards of candy canes. But he definitely put his own stamp on the house. Nuno built a snowman and snow fort of marshmallows.